The Affordable Ticketing System for WordPress
Seamlessly integrated within your WordPress site, in 5 minutes.

It's perfect for small businesses, and it scales.
If you want to run a robust support ticketing system on your WordPress site, Saladil is an excellent choice... Read the full review
The easiest tool to effectively support your clients!
Saladil is an excellent tool for managing customer tickets, issues, and feedbacks. With its easy-to-use interface, it makes supporting clients more efficient and effective.
The ideal customer support solution for WordPress
E-commerce and Membership sites, batteries included.
saladil is a fully hosted ticketing system. It's an online application, just like GMail. Fast and reliable, it will not slow down your website, or use your server resources in any way.
Hi there, Help me please!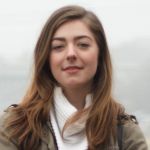 1 Hour ago
Domanda sul prezzo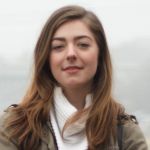 1 Hour ago
Speed up your support activity
We provide tools to make your daily client support easier. Canned replies, Custom fields, Tags… A clear, all-inclusive pricing structure gives you many tools at your disposal.
Painless WordPress integration
A simple, instant-satisfaction integration plugin is provided.
Get started in five minutes: place a shortcode on a chosen page and you're ready to go.
Integrated email workflow
When an agent replies to a ticket, a notification email is sent to the customer.
The customer can post a reply to the ticket just answering to the email.
Top tier security and reliability
saladil does not store data into your WordPress database, we choose to do so in order to be able to deliver our users with the best industry standards in securing datas.
Make interaction with your customers actually work
saladil is a practical solution to handle support tickets for your business, creating an effective conversational channel with your customers. Keep customers happy while collecting quality feedback for your product development team.
about 6 hours ago
Shreyu N
Hi I have just installed your software on a new site and it is not loading on any page. Issue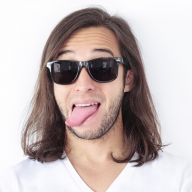 about 4 hours ago
Agent
Sales Manager
Jorge Sullivan
Before doing anything else, please enable this tool.

about 12 hours ago
Super Agent
Petroleum engineer
Susan Wagner
Please download this version and let me know!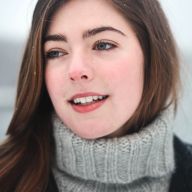 about 6 hours ago
Elizabeth Woods
I would recommend watching this video, eg this one let me know ;) Interesting
It's like e-mail on steroids...
Ideal for small business, saladil is the tool that doesn't stand in your way,
but helps you improve customer satisfaction, day after day. 
Unanswered 12
On Hold - Under Accountant Review
WooCommerce Ready?
YES!
Connect your WooCommerce store with saladil and offer to your
customers an outstanding support experience.
Customer Woocommerce Orders
Order #65
failed
Date: 23 July 2022
EUR 45.00
Order #84
processing
Date: 22 July 2022
EUR 120.00
Order #77
completed
Date: 15 April 2022
EUR 120.00
Order #23
Failed
Date: 15 April 2022
EUR 120.00
Billing Info:
Christie D. Blakeslee
Alcantar Inc.
3567 Dennison Street
Modesto, CA 95307
TimRobinson@hotmail.com
+1 (24) 99722602
| Image | Product ID | Name | Quantity | Price | Total |
| --- | --- | --- | --- | --- | --- |
| | 16 | My First Product | 1 | 45 | 45.00 |
Billing Info:
Christie D. Blakeslee
Alcantar Inc.
3567 Dennison Street
Modesto, CA 95307
TimRobinson@hotmail.com
+1 (24) 99722602
| Image | Product ID | Name | Quantity | Price | Total |
| --- | --- | --- | --- | --- | --- |
| | 16 | My First Product | 1 | 45 | 45.00 |
An Effective Conversational Channel
A practical solution to handle your support tickets for small business creating
an effective conversational channel with your customers.
Features
Exceed customer expectations with saladil
Custom Fields
Allow customers to add specific data fields to their support request
Canned Responses
Prepare and reuse  pre-made answers to popular questions.
Ticket Tags
Organize and easily retrieve your tickets as you're used to with email.
Custom Statuses
If you need to, you can add custom ticket statuses.
Guest Tickets
Allow also unlogged users to submit their enquiries.
Email Notification
Customers and agents are immediately informed when a ticket is updated.
Email Piping
Customers can just reply to notification emails to reply to their tickets
Access Management
You can limit agents to specific ticket categories to match their expertise.
Split Message to new ticket
Keep things tidy. If needed, you can create a new ticket from an ongoing conversation
Custom Views/Filter
Boost your productivity setting up custom views that show only ticket matching a specific query
Custom Categories
Organize separate spaces (sometimes referred as "rooms") to handle different ticket topics
Private Notes
Sometimes a ticket may require team work. Add private  notes for your team to the ticket itself
The Instantly Familiar Helpdesk Ticketing System
saladil is the all-in-one platform that offers an effortless helpdesk service to efficiently 
manage your customer requests. 
NO CREDIT CARD REQUIRED
Let the journey begin.
No credit card required - 21day free trial
Price Locked!
 Early Adopters
All-inclusive Plan

Get an individual contract for custom feature, on premise hosting, or very large projects.
Frequently Asked Questions
" Marketing is really just about sharing your passion. " — Michael Hyatt, NY Times Best Selling Author
---
What payments methods do you offer?
We accept all major credit cards via Stripe.
All payments are made at the beginning of a new billing cycle.
What happens to my data at the end of my trial period?
All data will be automatically erased after a 30 days grace period.
Will I be charged when my 21-day trial is up?
No. We don't ask for a credit card to try Saladil, so we can't charge you until you explicitly decide to become a customer. 100% your call, no surprises.

Can I add or remove an agent anytime?
Absolutely Yes,
SuperAdmin has full control over agent roles and capabilities.
Where is my data saved? Do I own my data?
While saladil does not store data into your WordPress database, you're still in full control of your data. Export all your data if needed in JSON or CSV format. Data is encrypted and securely stored on our cloud servers.
Will Saladil have any impact on my WordPress site?
We developed the WordPress integration plugin for Saladil from the grounds up with performance in mind. The plugin does not add  any CSS or JS file to your site. 
You can be 100% sure that your site's performance will not be affected in any way.
Why should I choose Saladil over a traditional wp support tickets plug-in?
Guess what. We built Saladil after quite a bit of experience with free and premium support plugins. We had enough of fixing security vulnerabilities, seeing scripts and styles loaded everywhere, sub-par login integration.
WordPress is a fantastic platform but sometimes it's not the best tool for every job. WordPress ticketing plugins may have several drawbacks for your specific application. First of all they will save a bunch of data on your WP database - and make use of your server resources. On another side, your support agents will have to login to your WordPress site. In general, the less plugins you run, the more secure and fast your site will be.
Why should I choose Saladil as an alternative to existing hosted support systems like freshdesk or zendesk?
There are many great hosted helpdesk products implementing an efficient way to handle your tickets - but most of them are just "too much". They are aimed at larger businesses who can afford a high monthly rate, unless you want to give up on essential features such as custom fields, or an in-depth integration with your CMS.
Saladil is a more lean solution aimed at small teams who want a simple, intuitive, low-friction way to handle support tickets, without breaking the bank.
How does Saladil integrate with WordPress? Will my users need to leave my website to open or manage tickets?
 Saladil does seamlessly integrate with your WordPress website. Just placing a shortcode in your "members area" page will display the form for submitting new support tickets, directly within your site.
Your users will not need to leave your website to handle tickets.
Do you have any other question?
If you want to ask us something else, we'll be happy to answer you.
Just email us at info@saladil.com
Ready to speed up your help-desk?
Sign up for
saladil

today
Start your 21-day free trial